Our Programs
Ignite Projects
Other Projects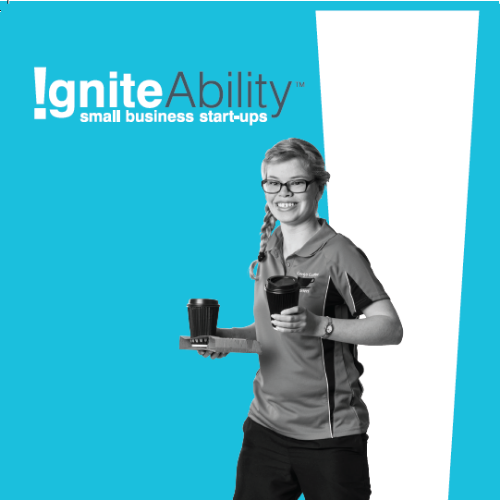 IgniteAbility
SSI is a leader in disability reform by creating opportunities for people with disability to contribute in all aspects of life: economic, social and civic. ABS data highlights that people with disability have a higher rate of entrepreneurship than people without disability.
As a result, Ignite, SSI's social enterprise that addresses small business entrepreneurship, has developed a ground-breaking program that taps into an individual's ambitions and motivations for a future of sustainable self-employment.
IgniteAbility Small Business Start-ups™ demonstrates SSI's commitment to, and innovation in, enhancing the social and economic participation of the people it supports.
Eligibility
Ignite Ability program is open to
anyone living with disability
parent or carer
support workers
regardless of age or visa status. Contact us for more info of if you have a business idea you'd like to explore, fill out below referral form and a facilitator will be in touch to arrange a first meeting.