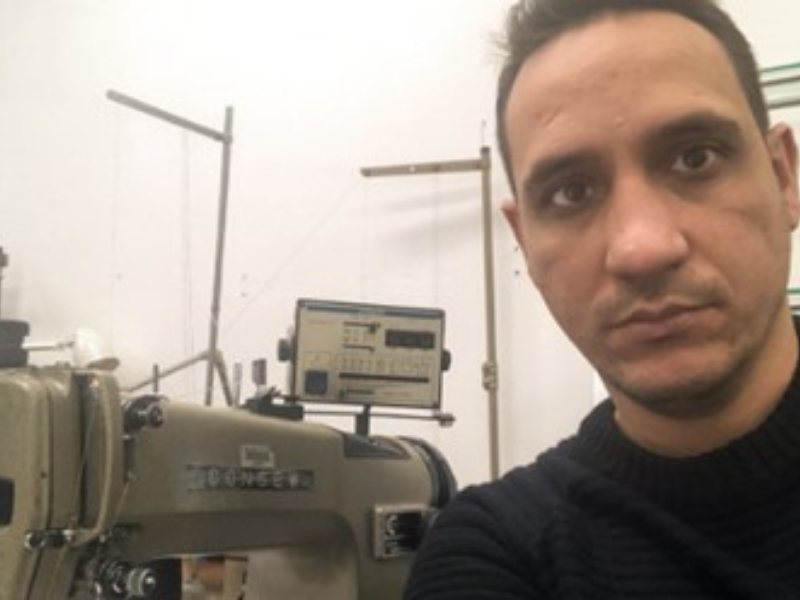 Amer Al Baloout – Be Fashion Alterations
Since arriving in Australia, entrepreneur and Syrian refugee, Amer Al Baloout, has worked hard to build a successful life for himself and his young family through his clothing alteration shop, Be Fashion Alterations in Penrith.
Over the past two years, Amer has worked diligently to develop his shop's community reputation and client base, but the emergence of the COVID-19 pandemic and subsequent shutdowns has brought Amer's business and income to a complete halt.
As fear of the pandemic gradually spread in March, Amer's business dwindled. When COVID-19 hit Australian shores, his business all but stopped. He received zero customers throughout the April to May period and was forced to close his business for a month.
"Since I opened my shop, I had slowly been improving my business and been building up customers. Then, suddenly the virus and restrictions hit, and now I haven't had any customers for over two months. I have no income at all," said Amer.
Amer has always had a passion for providing quality alteration services to the community, be that in Syria or Australia. Before being forced to leave his native country, he worked as a tailor for more than 10 years.
Eager to continue his profession in Australia, SSI referred Amer to Ignite, which assisted him in establishing a successful business in Australia.
Throughout the past two years, Ignite has assisted Amer to establish his storefront, develop marketing materials and advise and mentor him on the Australian business sector.
Two years on, Amer is facing the continuing impact of COVID-19, unable to pay his rent and fearing for his ability to support his wife, 8-month-old baby and two school-aged children.
Through Ignite, Amer was connected with an accountant, who is helping him reassess his financial position and negotiate a rental payment reduction. Ignite also connected Amer with a marketing expert to support him in establishing a digital footprint for his business.
Despite the recent setback, Amer is holding tight to his 'Australian dream'. He is hopeful that business will pick back up, allowing him to continue as a proud business owner and eventually purchase a family home.
Find out more about Amer's business on Facebook:
Be Fashion Alterations Facebook