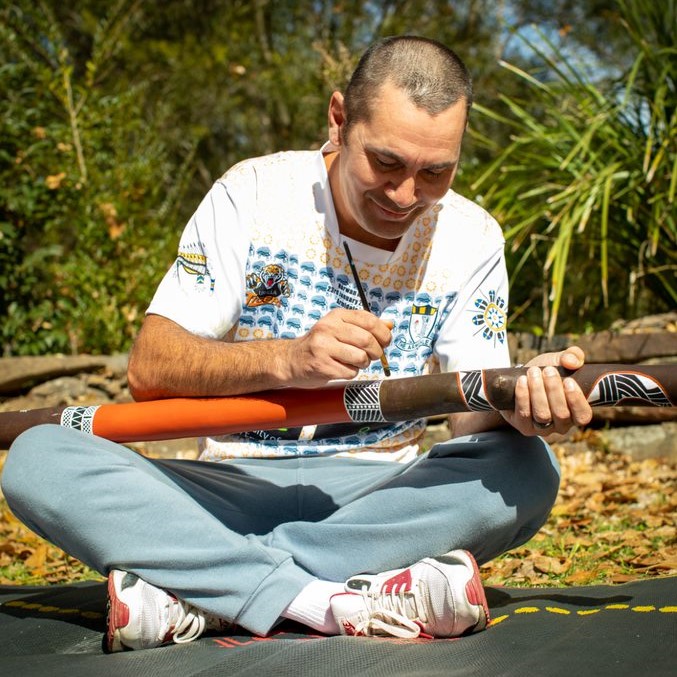 Adam Spencer- Bunuwa Designs
Gomeroi man Adam Spencer first began working with Ignite® in 2021 to develop his contemporary art business Bunuwa Designs. This has seen him follow his lifelong dream to share his story and culture through his art, drawing inspiration from his trips around native Australia. Along the way, inspired by the Ignite® model, Adam began to help other artists from his Gomeroi community in Moree, NSW. This led him to join IgniteFirst as its inaugural First Nations facilitator, where he now helps others follow their dreams and passions. 
Adam has exhibited his artworks in multiple Sydney exhibitions supported by Ignite, and his artwork is proudly displayed on the Ignite First brochure available to interested stakeholders.