Our Programs
Ignite Projects
Other Projects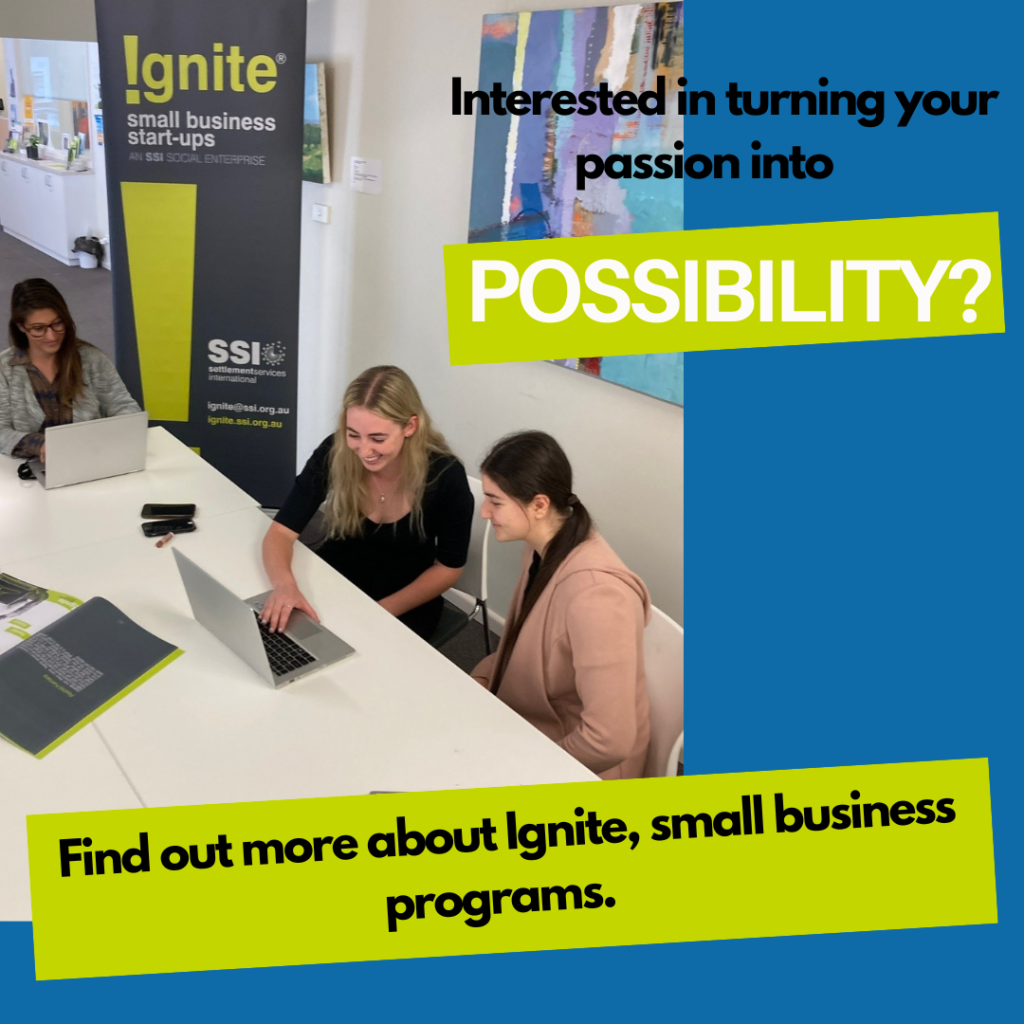 Ignite
Ignite® Small Business Start-ups is a social enterprise that embraces Australia's cultural diversity and supports capacity building for interested entrepreneurs, small business creation, and business strengthening.
Many people from CALD, migrant and refugee communities face significant barriers to employment in Australia, in particular around language and access to informal and formal networks.
The Ignite program is equipped with a unique model based on an ecosystem of support for each entrepreneur, driven by passionate Ignite® facilitators, industry experts and a team of volunteers from local businesses, councils, chambers of commerce, academia and other individuals who can share their business knowledge and skills.
Eligibility
Our current intake June – Dec 2023 is focused on female entrepreneurs who fit into the following eligibility.
people from CALD communities
migrants (less than 10 years)
those from refugee backgrounds
and those on bridging visas