Ignite Impact Report
Excerpt:
This report outlines everything we do and everything we want to achieve. Ignite® has grounded itself in one core belief; that where there's passion, there is possibility.
At Ignite®, passion comes from everywhere. From the refugees and other newcomers that come to us for help; to the dedicated Ignite® staff that help them get there.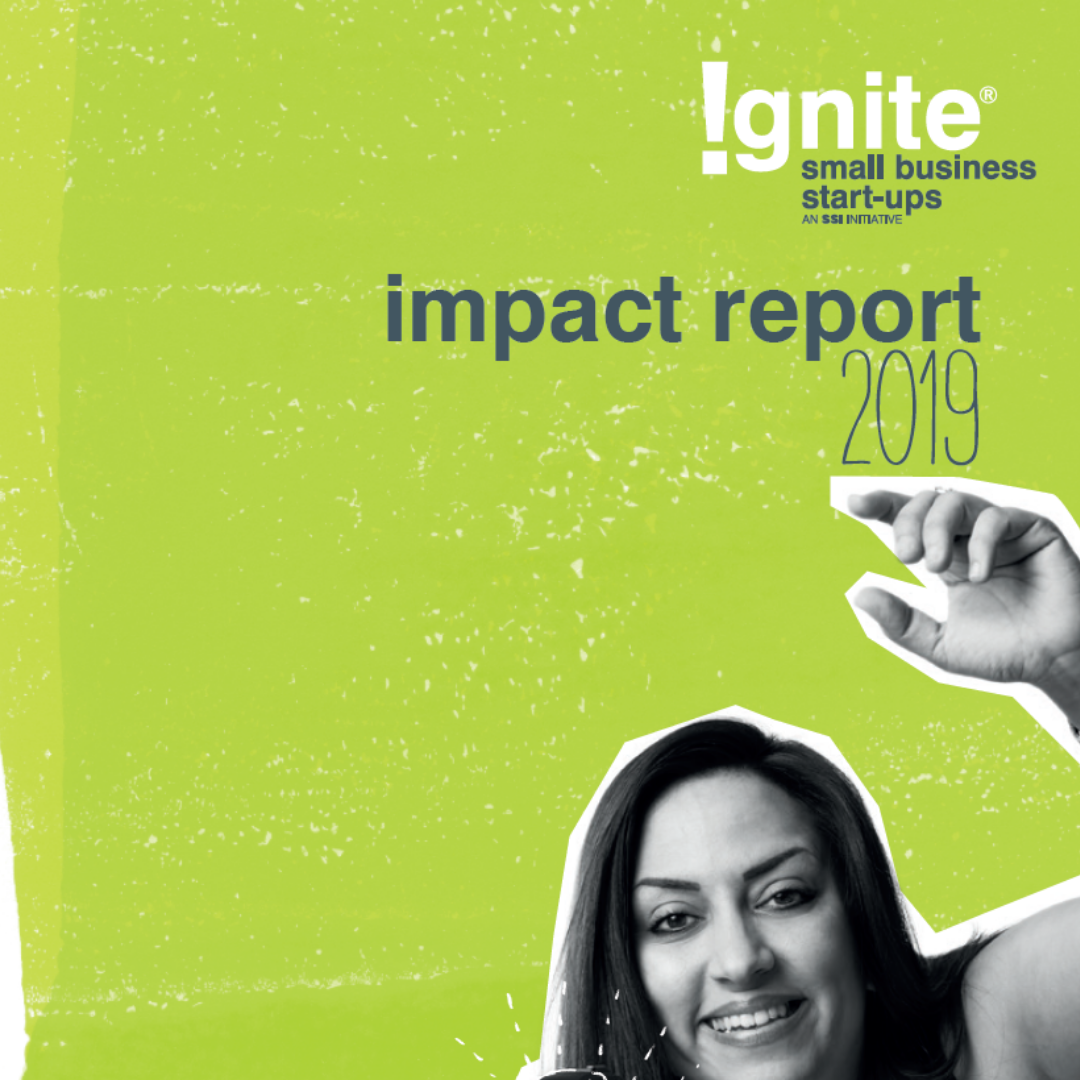 Full Report:
The Ignite® Small Business Start-Ups is an SSI initiative developed to facilitate small business creation for people from a refugee and migrant background who want to start their own business or expand an existing one. Our vision is to turn passion into possibilities by unleashing the potential of refugees, migrants and people seeking asylum to take greater control of their lives through entrepreneurship and enterprise.
Ignite® has been developed and adapted from the successful Sirolli model of enterprise facilitation and tailored specifically to newly arrived humanitarian refugees and other newcomers who wish to start a business in Australia. The Ignite® model is underpinned by an ecosystem of support that can be custom-built in other locations.
Throughout the program Ignite® entrepreneurs are supported by specially trained Ignite® facilitators, and have access to a Resource Team that includes business experts, volunteers, students and business mentors.