Ignite COVID-19 Impact
Excerpt:
There has never been a tougher time to be in business. COVID-19 has forced many small businesses to close their doors, while many more are fighting to survive.
As COVID-19 moves from a health crisis to an economic crisis, Ignite® Small Business Start- Ups have identified the need to offer a COVID-19 focused support package that can provide our clients with feasible solutions and impactful results.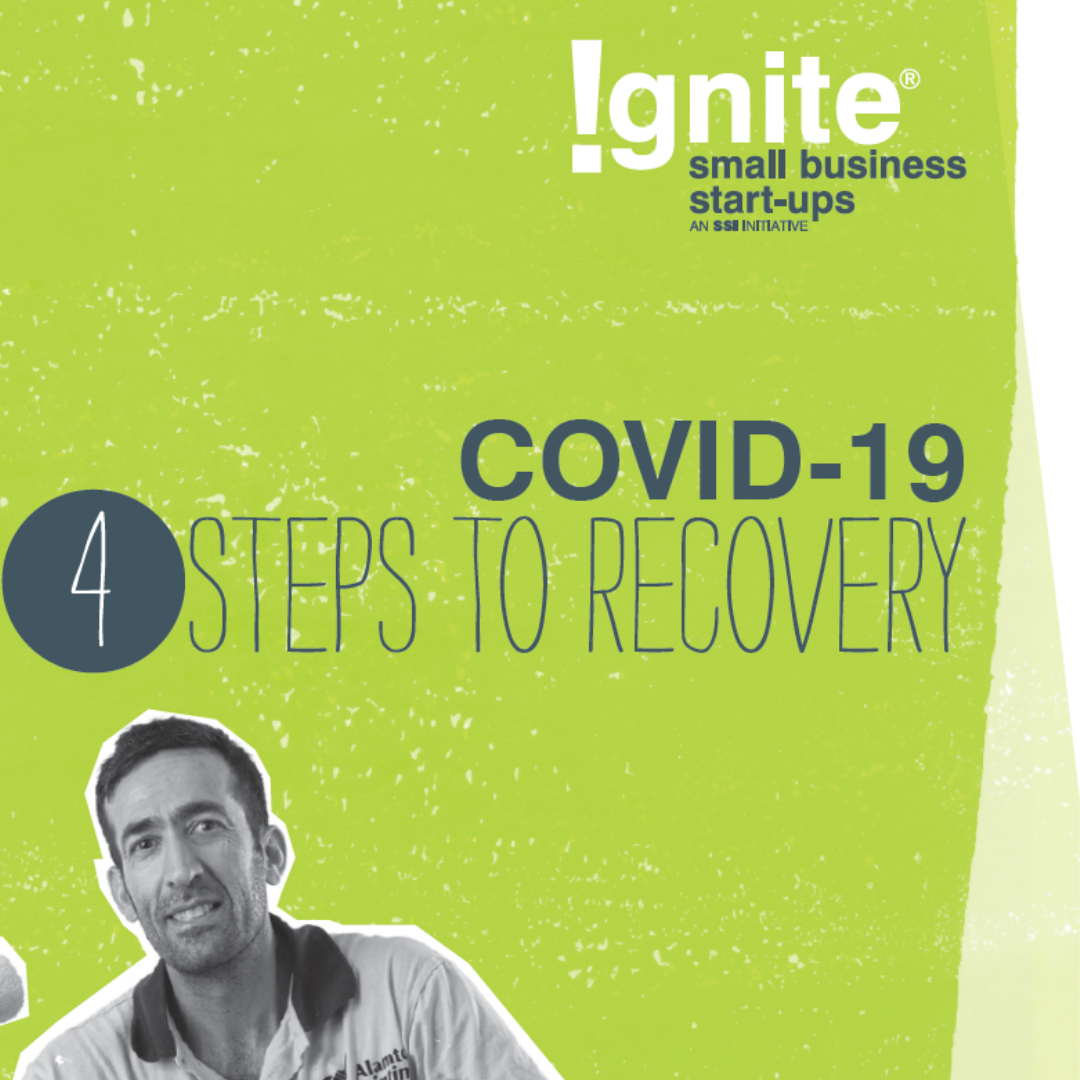 Full Report:
Ignite® 4 Steps to Recovery is a support package for all Ignite® Small Business Start-Ups and IgniteAbility® entrepreneurs.
This support package aims to help our entrepreneurs act quickly, take advantage of the turnaround, and brace themselves for the repercussions of COVID-19. In addition, we recognise the need for additional mental health support due to the increased pressure Ignite® entrepreneurs are experiencing.
In the short term, Ignite® aims to support entrepreneurs through the current crisis with better planning, new and revised business concepts, improved mental health support, and the digital transformation of their business distribution and marketing channels. In the long term, the Ignite® 4 Steps to Recovery package will assist entrepreneurs in establishing their digital presence and building their digital channels. We aim to provide all Ignite® entrepreneurs with an innovative operation model to achieve sustainability.